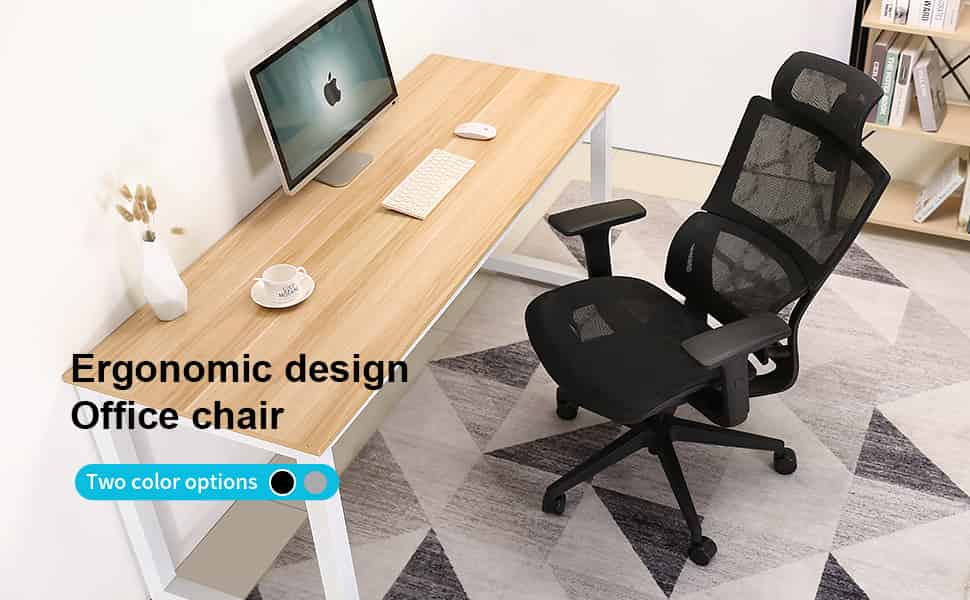 【Elastic lumbar support】Do you have back pain? This ergonomic office chair with a lumbar pillow will be the best choice to protect your spine from the pain and fatigue of sitting for a long time. Adaptive elastic waist support can automatically provide support strength based on weight and touch angle.
【3D armrest】 This high back office chair is designed with 3D multifunction armrests. They provide comfortable support for the arms with various sitting postures. (Armrest height non-adjustable)  
【Comfortable seat】The seat cushion is made of durable and breathable foam for better ventilation. 
 【High standard】 The computer chair is made of a high-quality gas lift, base, and nylon silent casters.  It is suitable for the living room, meeting room, and office.
【Easy to assemble 】Simple instructions enable put desk chair together in 10-20 minutes! 
Product Description:
Breathable mesh backrest and foam seat cushion, suitable for sedentary;
Assembled Height: 115-127cm, width: 39-43cm, length: 48.5cm.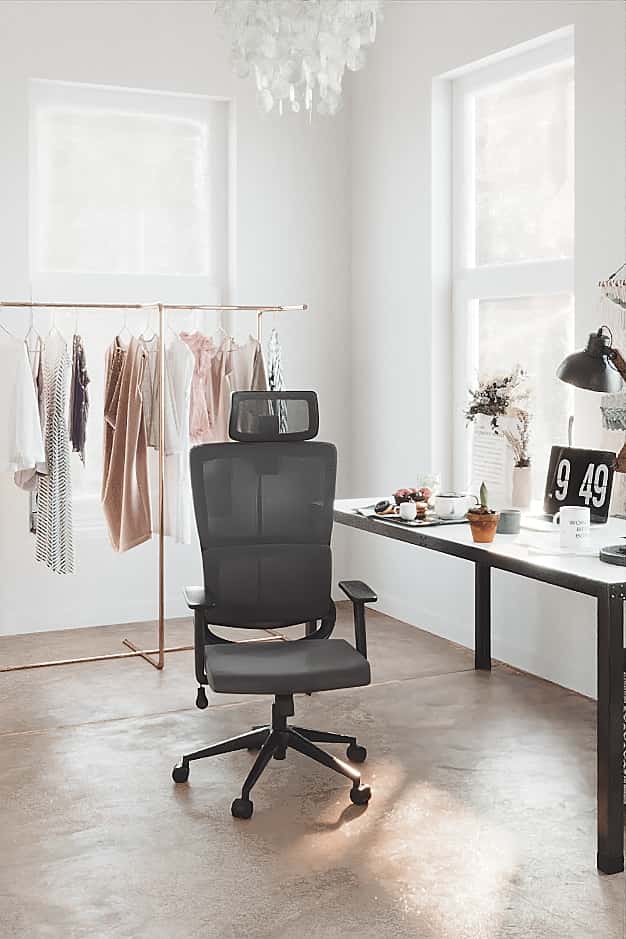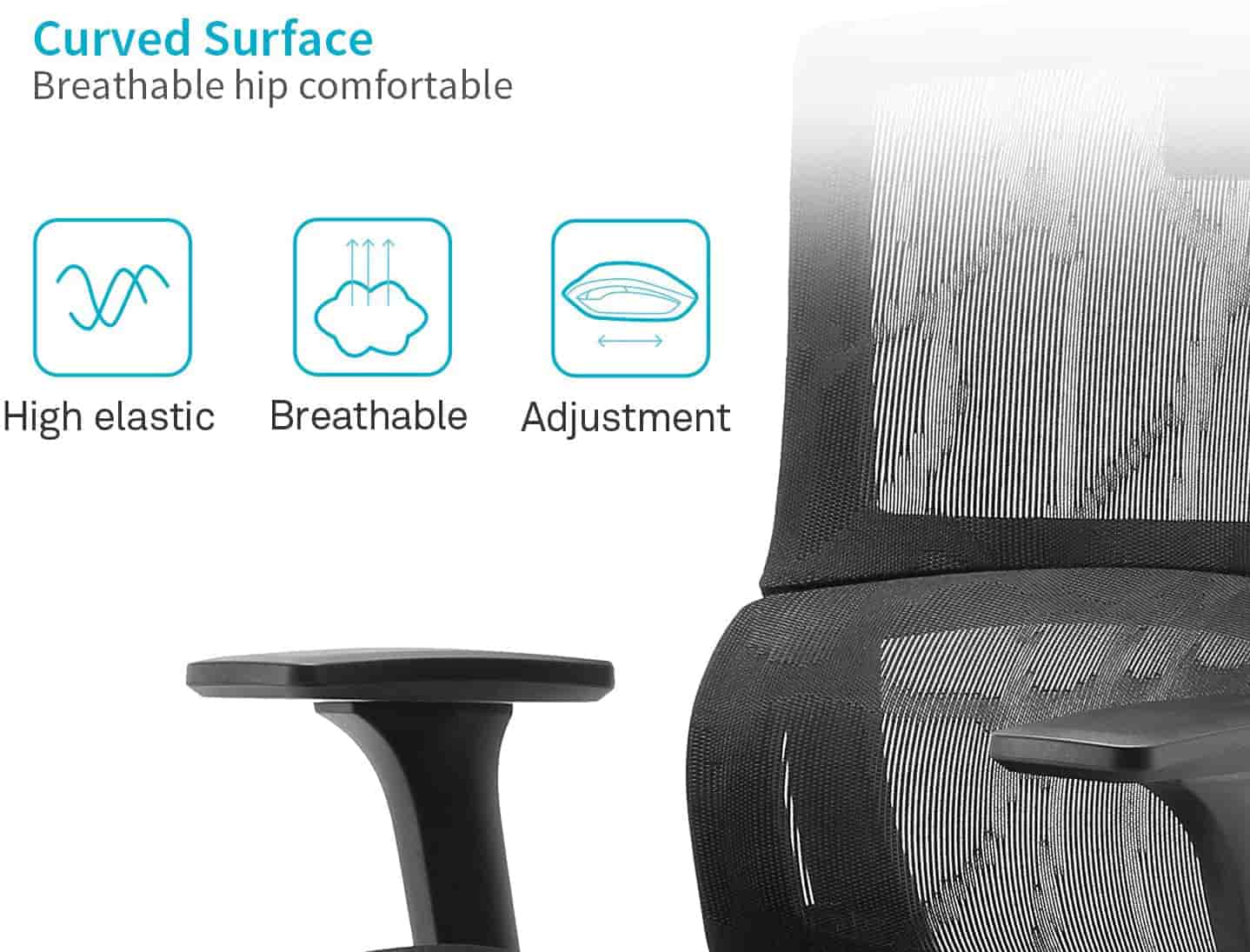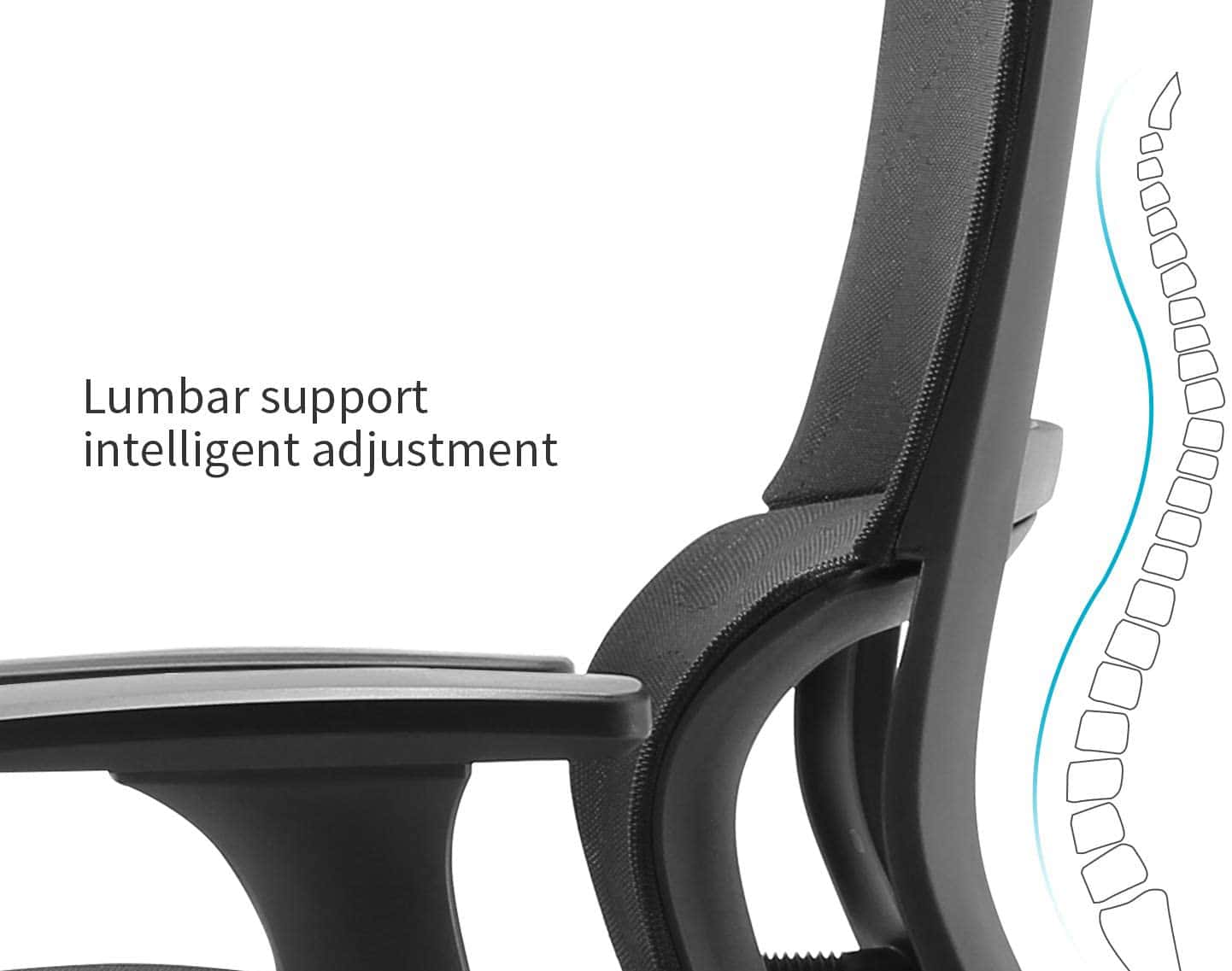 Product Details
Scientific Headrest
Height adjustable headrest can go up and down 2cm to protect the spine better.
Breathable Mesh
Executive office chair is made of high quality special mesh fabric, which is strong and resistant to pressure and tear.
Lumbar Support
PA material, intelligent induction gravity lumbar support for adjusting the waist support to correct lumbar spine and pelvis.
Nylon Chair Legs
Safe and reliable nylon chair legs are made of durable PA material.
Product Display