Ergonomic Kneeling Office Chair (Thickened cushion)
Why Do Kneeling Chairs Help?
Because they keep your back in action and help you to maintain a balanced sitting position: not just one position, but with constant gentle movement that keeps the sitter feeling energized and alert.
As the user gets more skilled (about a week or so) the bodyweight will regulate the position of the chair to exactly match the task ... writing reading thinking ... while the knee pads will prevent the body from sliding forwards. 
IMPROVES POSTURE

 

- It's time to conquer back pain with an ergonomic kneeling office chair for your workstation! Features 4" thick mesh cushions for excellent support and a rocker frame for smooth motion.
RELIEVES STRESS

 

- This sturdy chair gives you the posture benefits of standing and the relief of sitting all in one! Keeping your back in an upright position, it distributes your weight evenly throughout your buttocks and legs, relieving the pressure on your spine. The rocker base creates a calming back and forth motion to boost concentration and relieve stress.
SOLID WOOD FRAME

 

- Supporting up to 250 lbs in weight, this kneeling stool is constructed of durable beach wood material and mesh fabric for strength and long-lasting support. The light-colored wood also gives a modern, rustic design that adds creative flare to your workstation
VERSATILE USE

 

- Perfect for your home, office, classroom, or anywhere you need a little extra support. The chair comes with all the necessary hardware and instructions for easy assembly.
WE'VE GOT YOU COVERED

 

- This ergonomic kneeling stool is backed with a 1 YEAR MANUFACTURER WARRANTY and friendly tech support to help with any questions or concerns.
Designed For Comfort Sitting & Productive Work.
It is Your Best choice to work and relax.
Designed For Comfort
Best Choice to Work in Front of the Computer
 We designed this chair to not only promote good back feeling but also to be the most comfortable kneeling chair for You. 
From any seated position, shift your weight or push off with your foot to gently rock the seat. It is exactly a feeling of absolute comfort.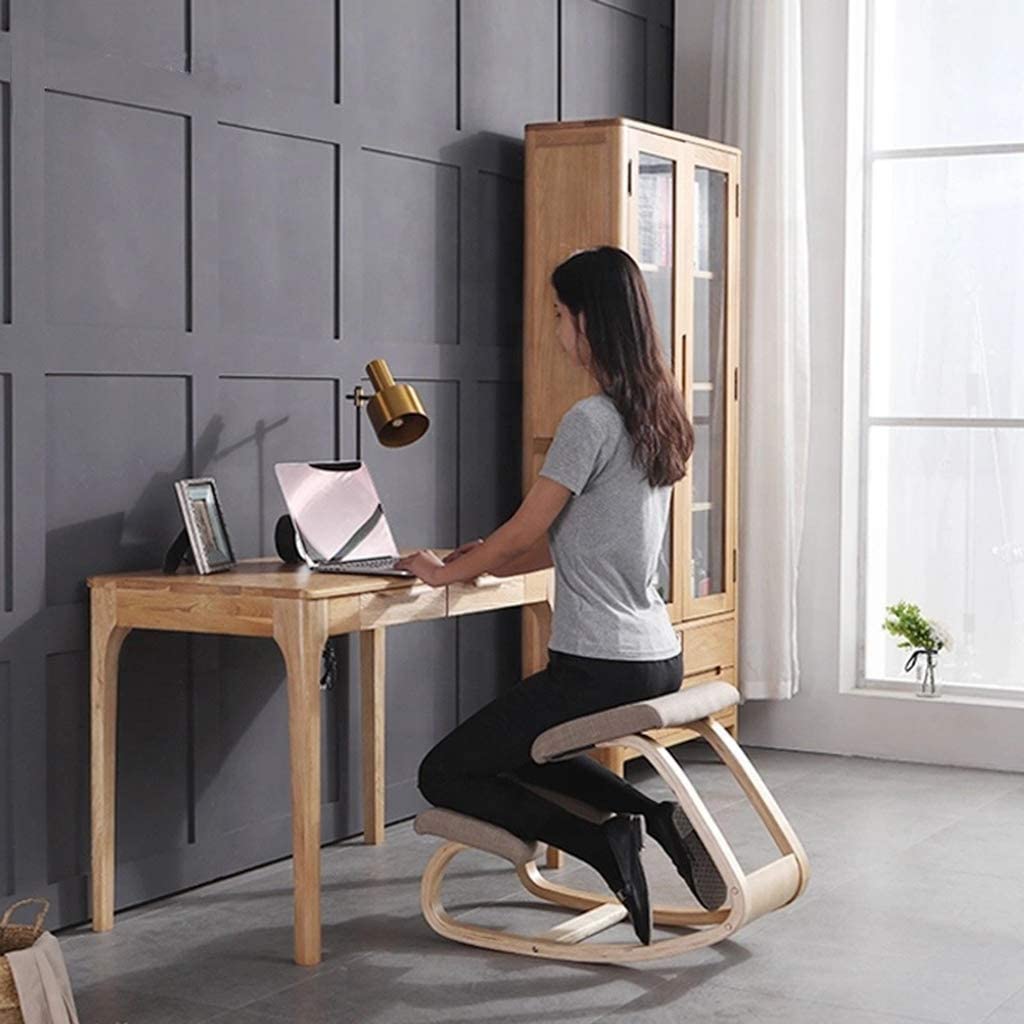 Not Just For The Office
100% Satisfaction of Comfort
The comfort and activity of the Ergonomic Kneeling Chair isn't just for the office.
This active seating is also perfect for your home computer, gaming, sewing, crafting, meditation, ect. 
Great Homework Chair!
 Kids Are Always On It
Kneeling chairs are suitable for children, teenagers, and adults, whether at home, university, or in the office. The chairs shown here are outstanding for children from 6 years, especially those who study and do homework.
Imagine homework being easier and more fun!
It's a beautiful chair and a good investment for a life of sitting. If purchased for a child it will last them to adulthood.
Years Of Experience.
Sit down, move on
Our chairs have offered a uniquely uncompromising experience, embodying activity, freedom, and innovation.
Excellent quality. Designed your back comfort.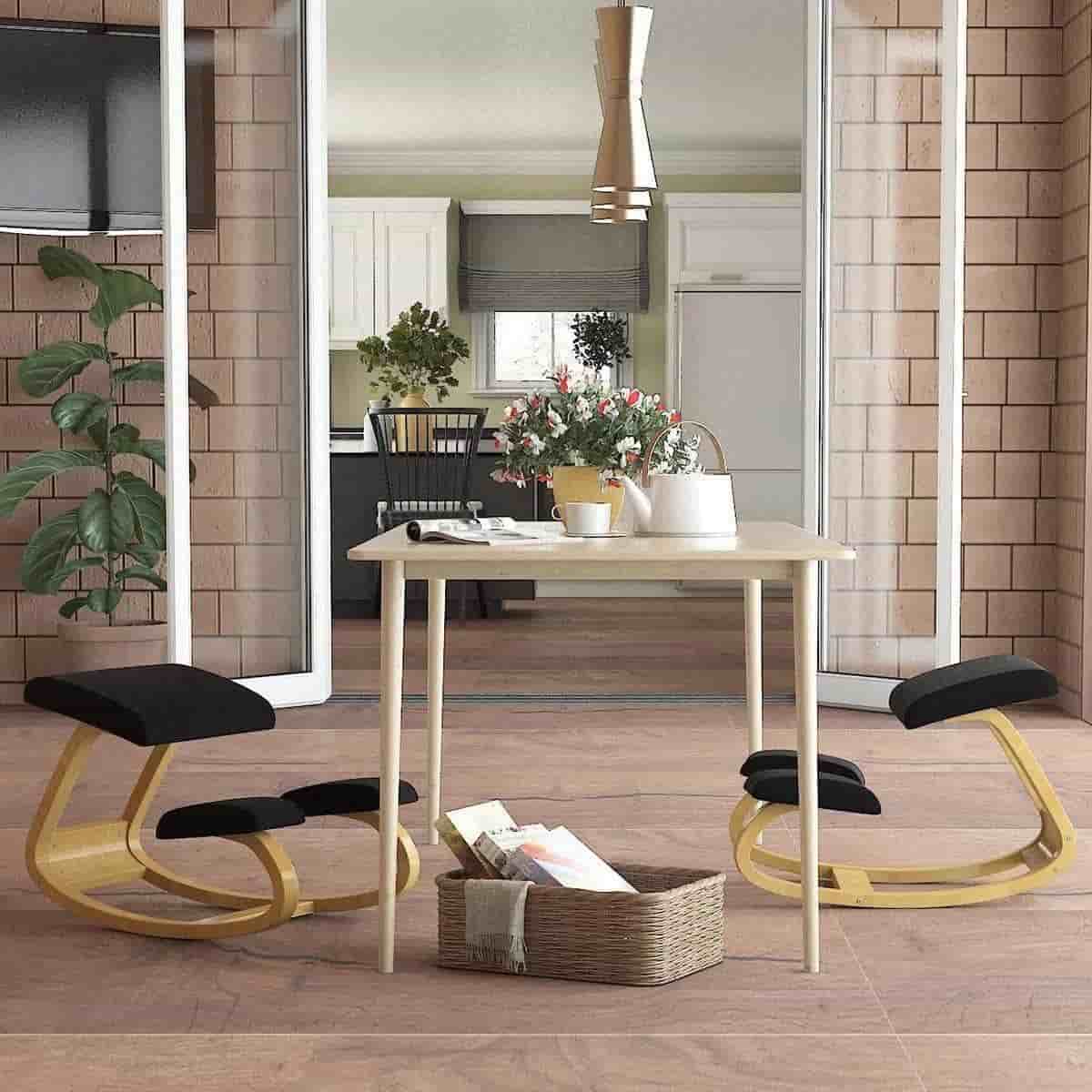 Specifications:

Material: Birch Wood + Flannel
Craft: Bentwood
Load Capacity: 100 kg / 220 LB
Cushion Thickness: 10 cm / 4"
Hip Cushion Size: 40/30*12 cm (L*W*H)
Knee Cushion Size: 27/13*10 cm (L*W)