Ergonomic Desk Arm Rest Rotating Wrist Shoulder Support - Prevent Mouse Arm
Computer-related injuries have widely existed caused by the long-term use of computers.
Reduce strain injury and create a more comfortable working environment with this Ergonomic Desk Arm Rest. Ergonomically designed to support the weight of your arm and elbow reducing pressure and strain on the neck, shoulder, and wrist.
Ergonomic Armrest pad for desk only- Clamp-on design, No need to punch, Only suitable for smooth tables with a thickness of less than 5cm / 1.96inch, no bumps on the edges. Portable and installed simply. Unscrew to attach to desks, adjustable to desks up to 1.96 inches thick.
High quality - Durable aluminum alloy brackets stretchable to 12 inches at maximum extension, strong plastic pad with soft surface cushion upon, supporting up to 24 lbs and relieving 90% of the weight undertaken by your elbows.
Ergonomic Designed - the elbow pad is 360 degrees rotatable. Moved freely with both right hand and left hand, offering enough wide range of motion to adjust for any sitting posture.
Health Care - Alleviate strain and pain of eyes, shoulders, wrists, and neck areas caused by long-term use of computer and long hours staring at the screen, helping prevent carpal tunnel syndrome from developing.
Wide range of use - It's Particularly developed for heavy computer users, such as IT professionals, designers, office employees and etc.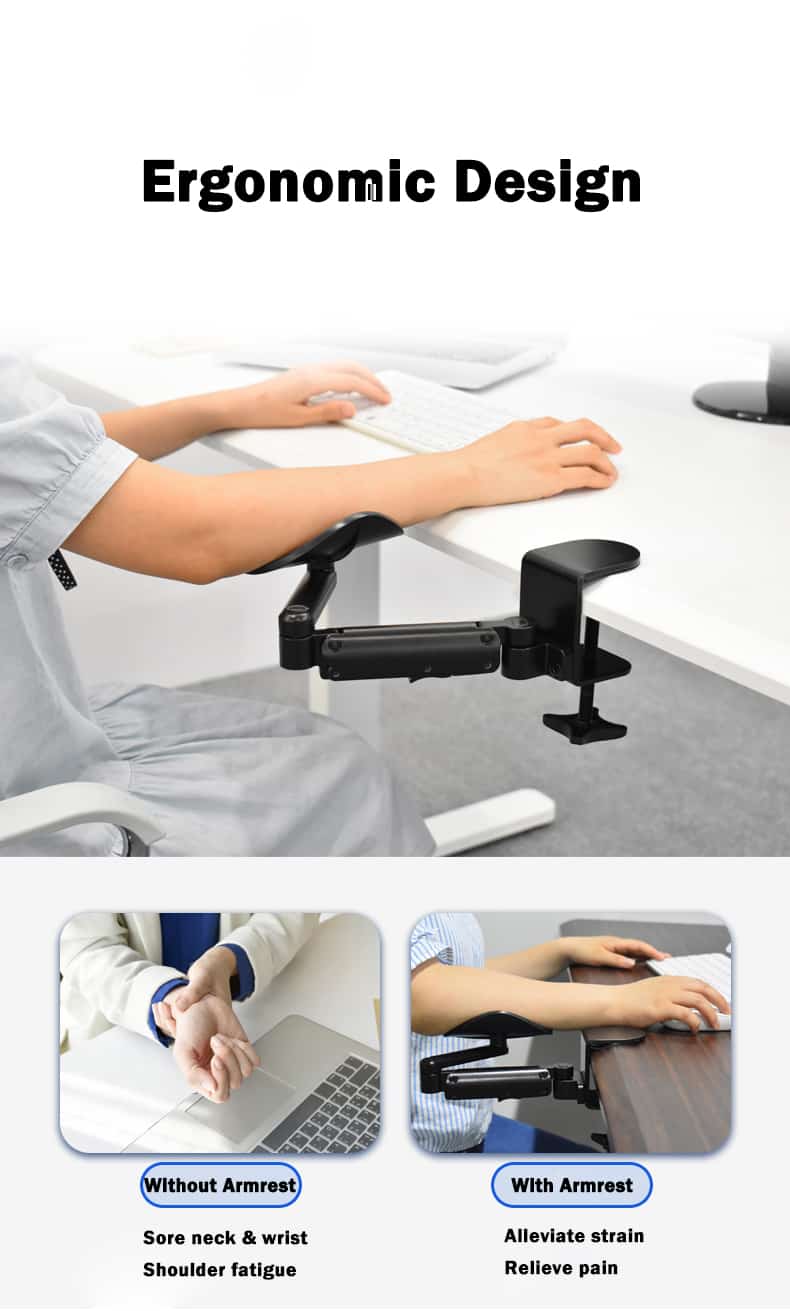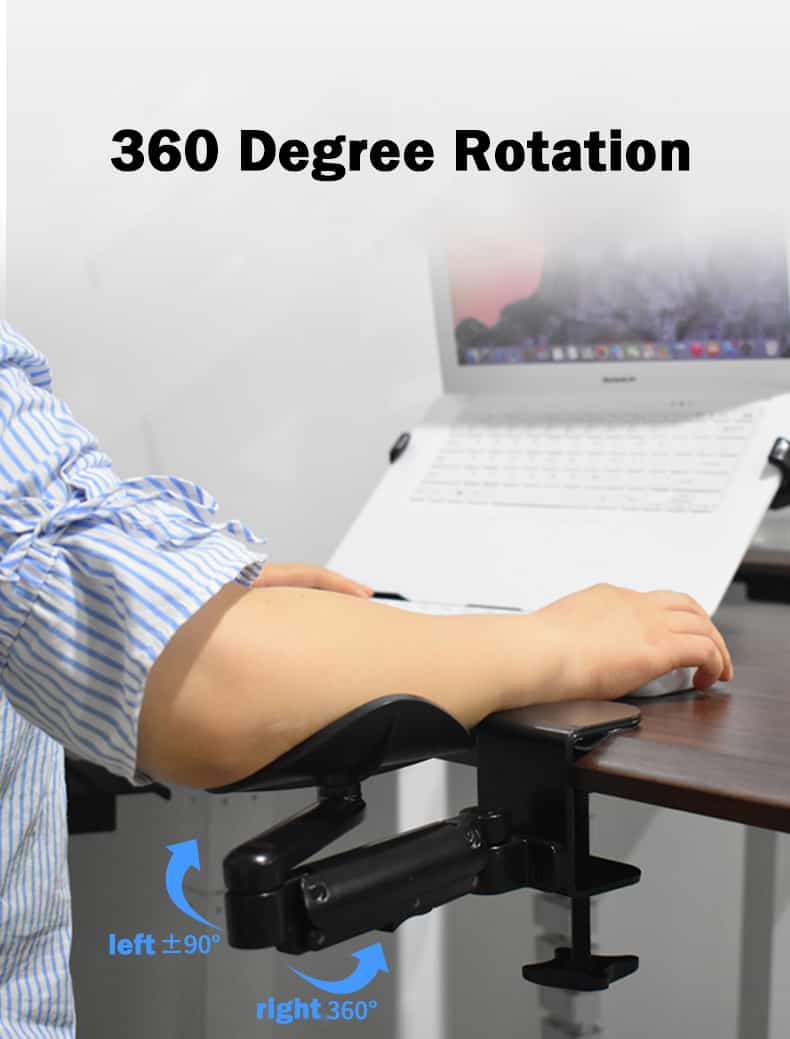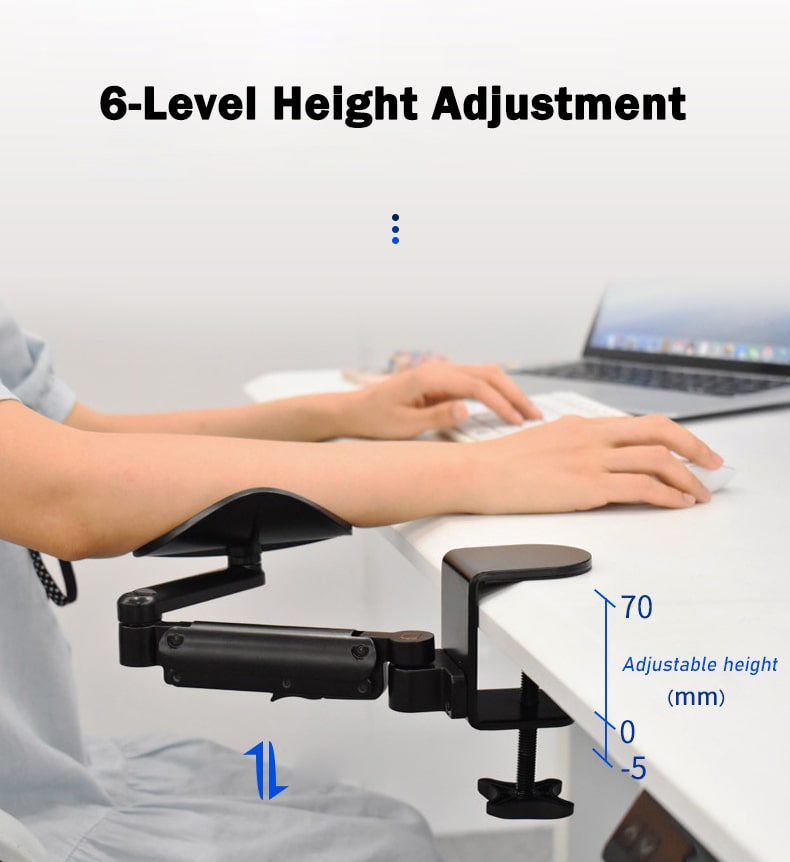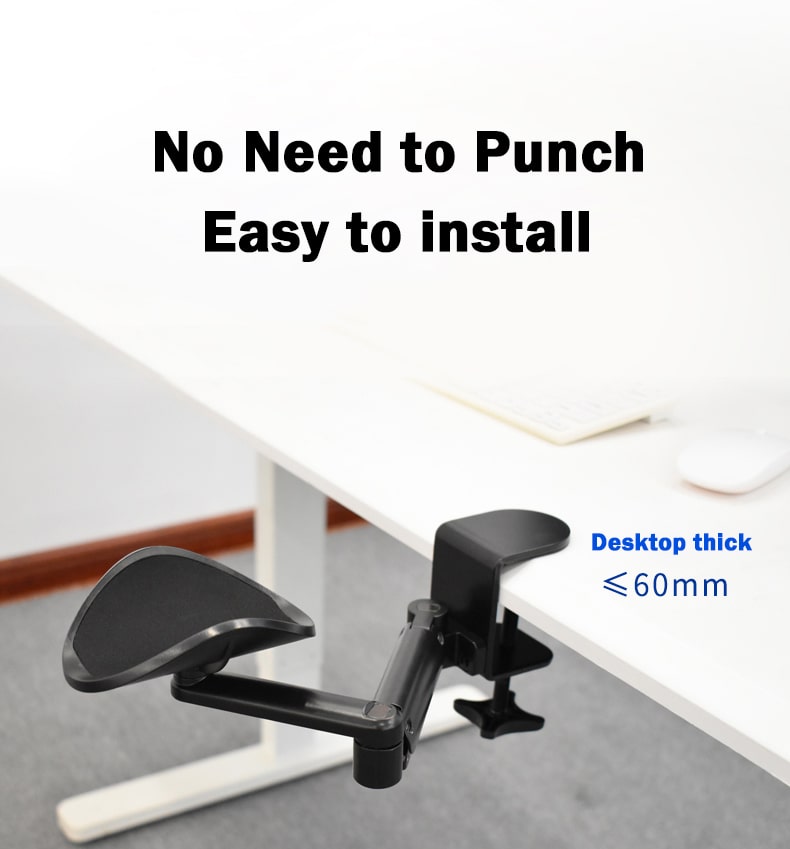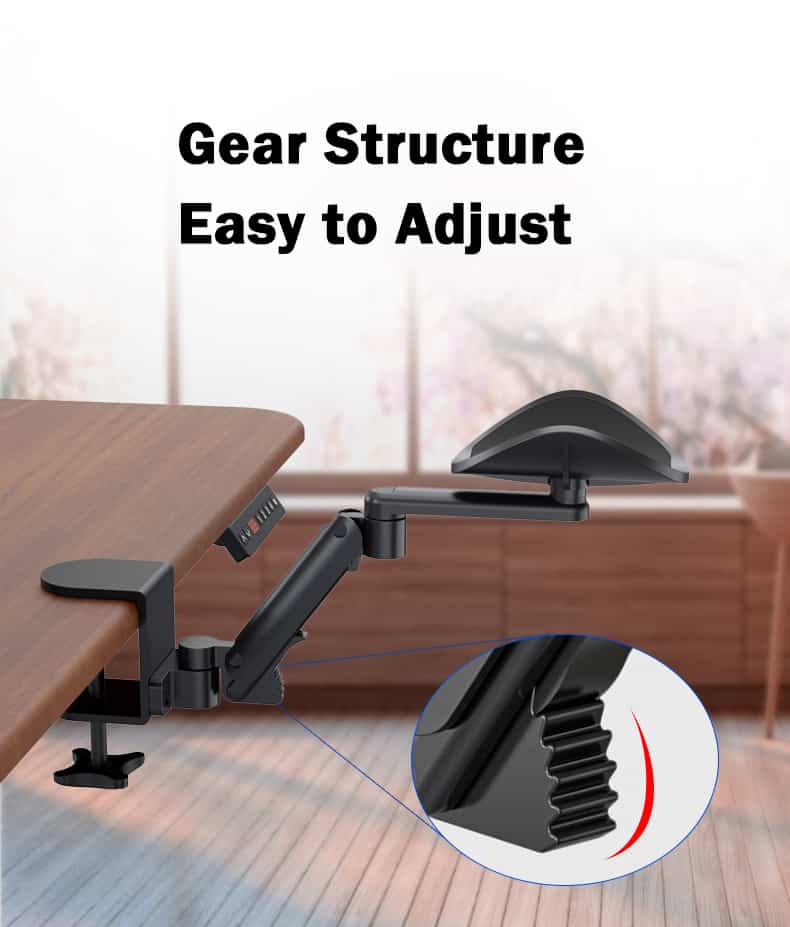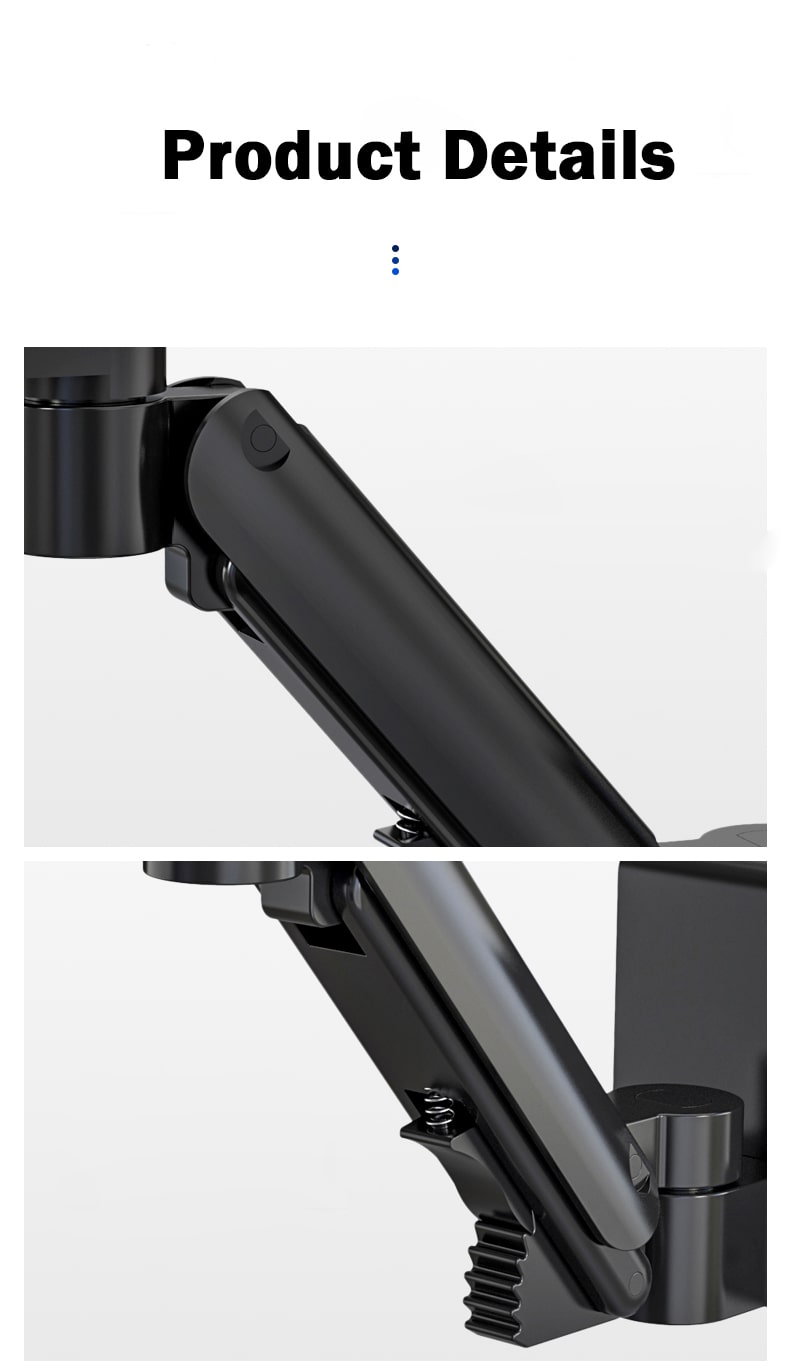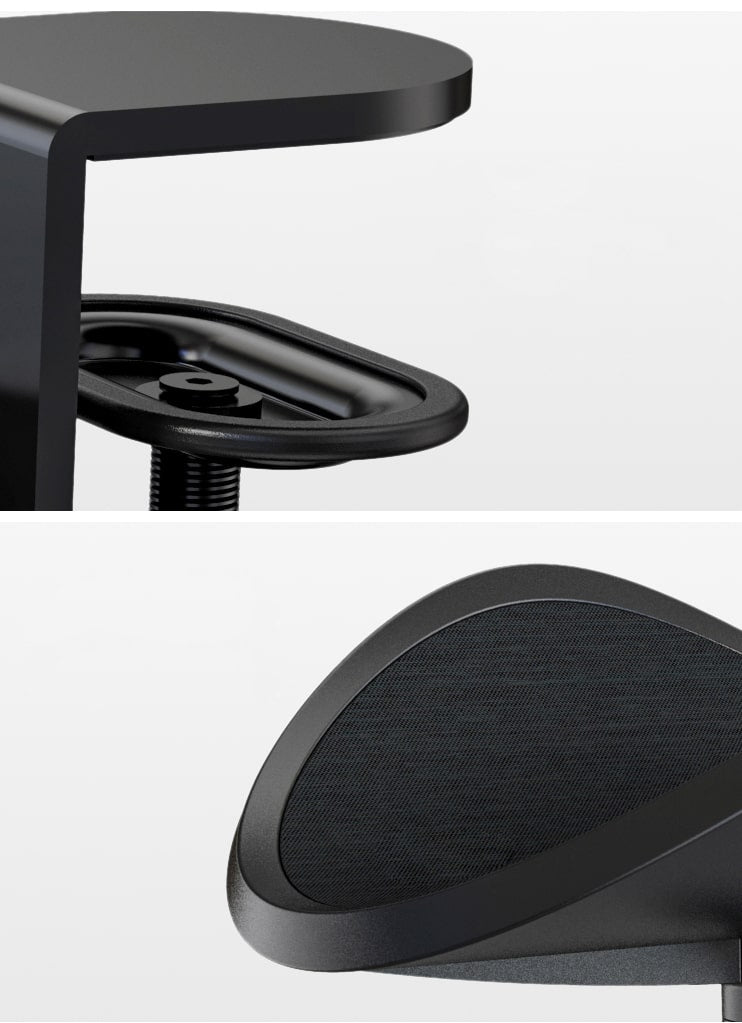 How To Use